P-MediCyp Ltd unique and therapeutic salt lamp emit negative ions that are considered beneficail for cleaning and neutralizing the room air in your home, in the office as a wonderful health gift and more.

Our therapeutic Salt Lamp will help purify indoor air and has a lot of health benefits.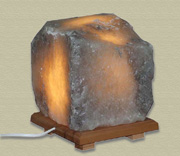 What is it exactly a salt lamp?
Our unique salt lamp is a large piece of pure salt that contains a small bulb inside of it.
P-MediCyp Ltd genuine salt lamp generate natural negative ions. Negative ions can be found more in nature (ocean waves, waterfalls) and are responisble for a refreshed and renewed feeling that people experience.

Negative ions can neutralize positive ions that are often created by electronic devices like computers, TV and more. Positive ions can worsen your quality of sleep, contribute to stress and allergies.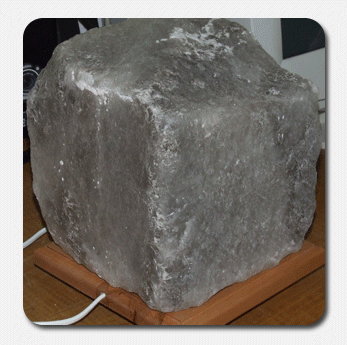 So, very basically, what the negative ions does is bonding with the positive ones and by doing that they help purifing and cleansing the room air.
Our therapeutic salt lamp will help you reduce indoor air pollutants in your bedroom area or anywhere at your home, office or clinic.

Want to hear more beneficial properties for our unique therapeutic salt lamp?

Customers reporting that the salt lamp also aid them with their mood and with gaining overall sense of calmness.

In fact, it is well known for generations that people in many European countries have used hot salt springs and salt mines to promote a sense of health, wellness and rejuvenation, so why not purchase one for your home?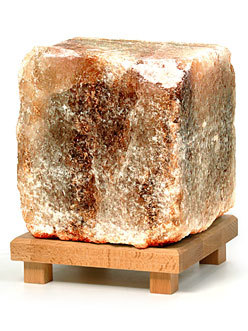 We at P-MediCyp Ltd are the source for therapeutic salt lamps in Cyprus and as such we are welcoming enquiries for our unique salt lamp from Clinics, Spas, Therapists, Healthcare professionals, Pharmacies, Wellness Medical Centers but also from resellers and of course private customers that understand the quality, benefits and effectivness of our Salt Lamp.
How does the salt lamp works exactly?
The internal light bulb warms the salt lamp and by doing that- releases the negative ions that will clean and will purify the air. You may feel that your Asthma symptoms are relieved and also in case of Sinusitis and allergies.