We at P-MediCyp Ltd are proud to offer the revolutionary portable Cpap, the Automatic Transcend Cpap, for the first time in Cyprus.
Transcend Cpap is one of the smallest Auto portavle cpap's on the market, weighing in at just 12 ounces.

Testing the Transcend Auto Cpap against other market leaders showed that our Transcend cpap is comparable to devices that are 3-4 times larger !!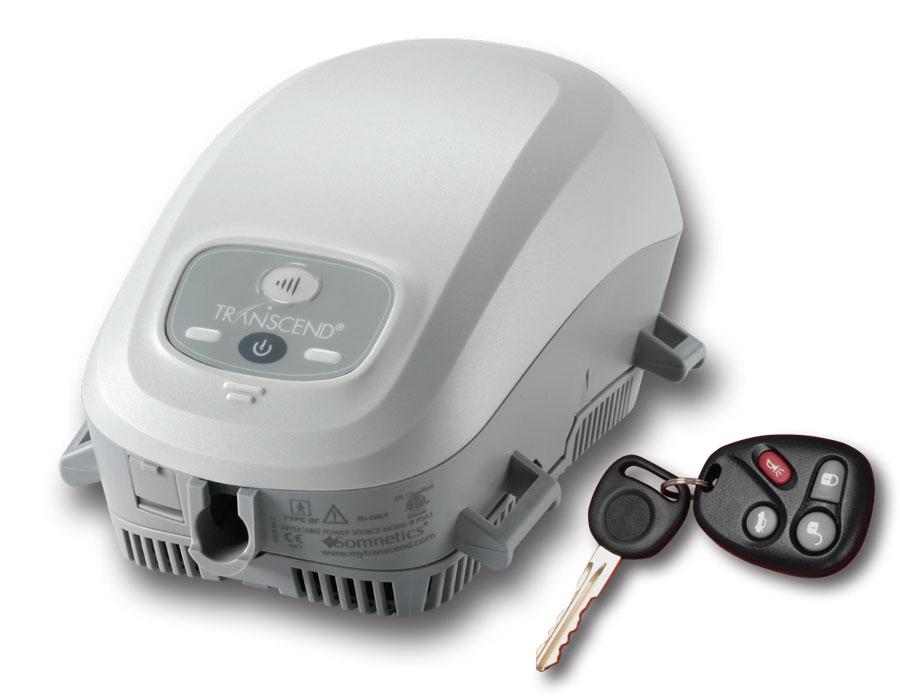 The tests has also showed that the durability of such a small device is outstanding. The failure rate is very very low and quite impressive for a device that is being banged around by patients who travel.
Our Transcend Cpap in Cyprus enjoys a 3 year manufacture warranty.
We at P-MediCyp Ltd have a goal to let sleep apnea machine users in Cyprus know that there are other options available in much smaller and convenient sizes, yet still offering the same level of performance. We currently have the longest warranty in the market being 3 years for the Transcend Cpap.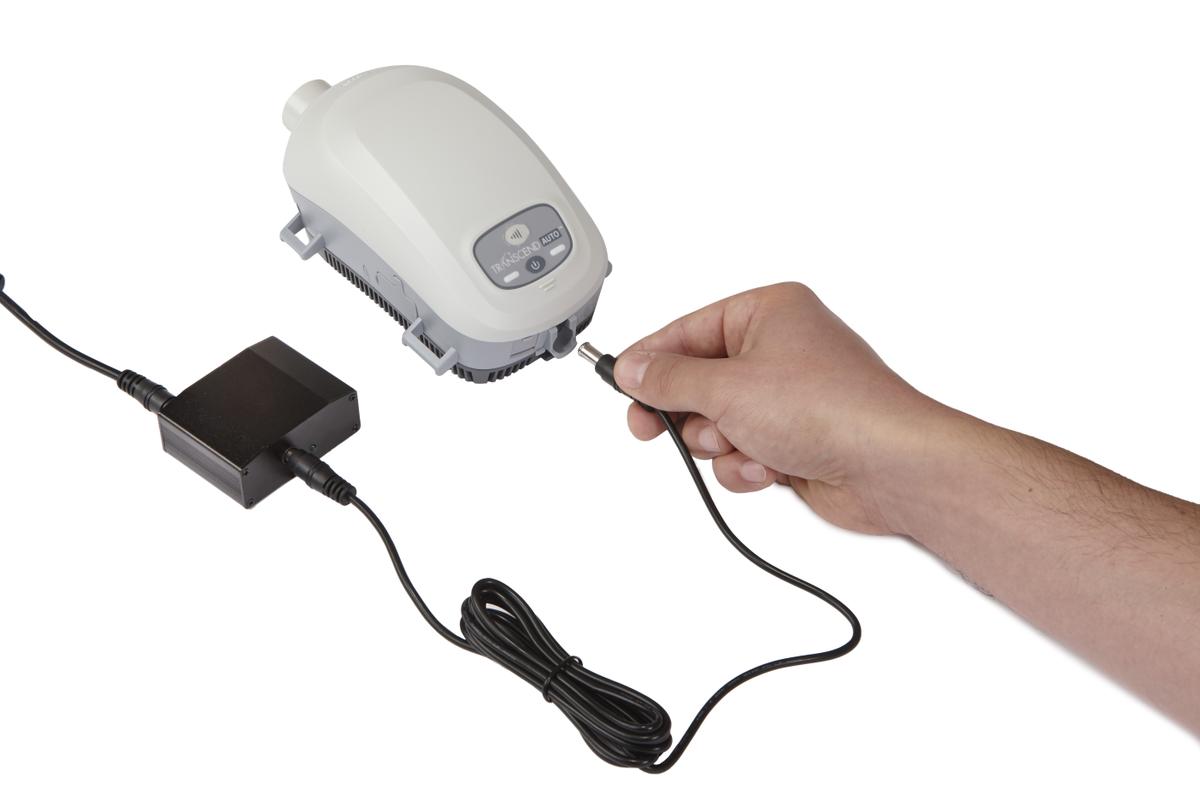 The Transcend Cpap is the best option today as a travel Cpap for a travel friendly cpap users and that's a fact !

We at P-MediCyp Ltd offer in Cyprus and Europe, an innovative solutions, such as the Transcend Cpap, that fit perfectly your active lifestyle.

No doubt that the Transcend Cpap is the best portable cpap on the market today, being so small and great for travel.

The Transcend Cpap is so small & light, easy to pack and carry and weighs less than a pound ! a true portable cpap that offer real flexibility and freedom, exactly what cpap users want and deserve.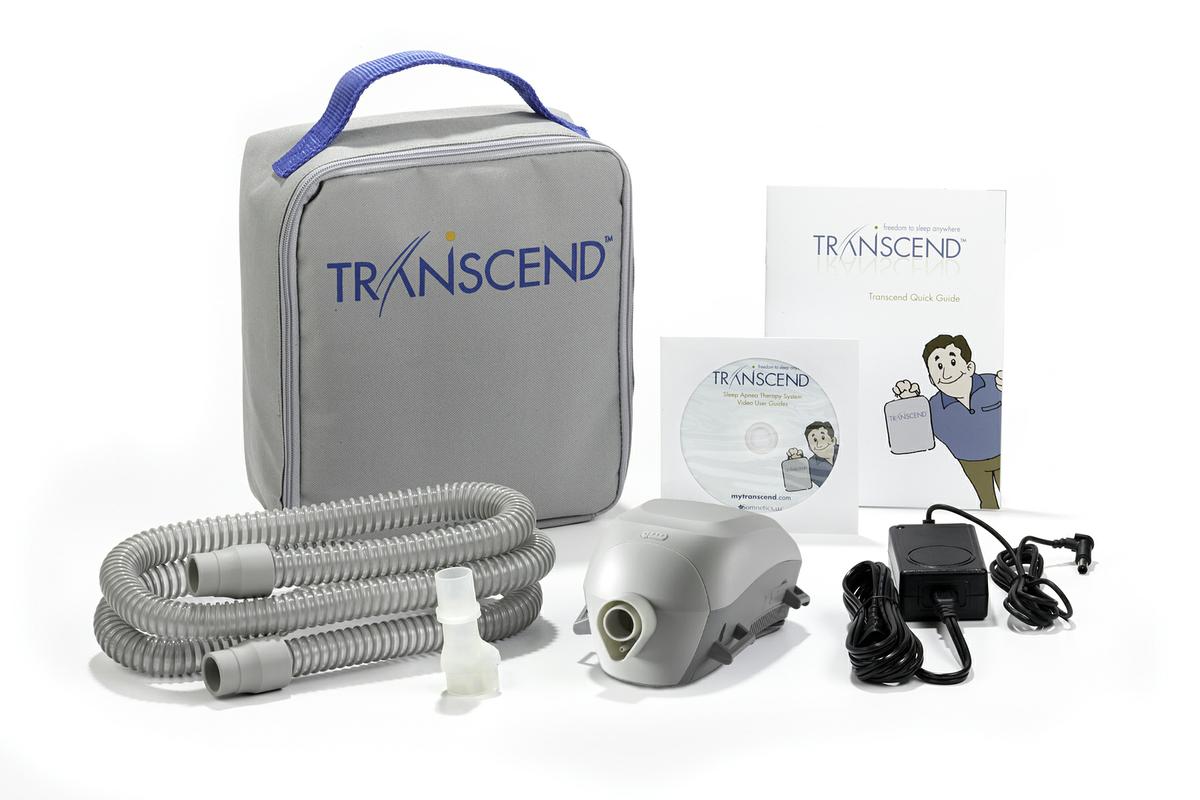 The Transcend cpap has a mobile power adaptor for cars, trucks, boats or RV's, has a universal AC power that converts power everywhere in the world.

The Transcend cpap has an FAA compliant for use onboard aircraft and an automatic pressure compensation to 8000 feet.

The Transcend Auto that we offer here is a premium auto-adjusting device with expiratory relief.

The Auto Transcend has also a TranSync wireless compliance reporting capability.

We at P-MediCyp Ltd can offer the Transcend Cpap (optional ) with innovative humidification options, if needed, and with variety of accessories such as Transcend portable batteries.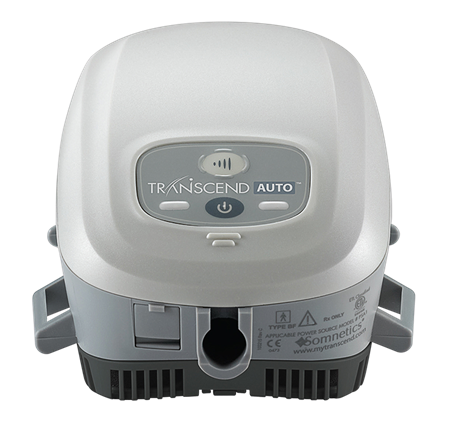 Transcend Auto Cpap offers two portable battery systems , the P4 overnight and P8 Multi-night batteries. As their names imply, the P4 battery is designed to provide a mimimum of one nigth sleep, while the P8 will provide a minimum of two nights.

The P4 and P8 batteries are the first truly portable battery systems to be offered to patients wanting to maintain CPAP therapy compliance while away from home, and they fulfill a desire for patients on Cpap therapy to maintain their active lifestyle.
Travel easy with Transcend Cpap
Traveling with CPAP can be hassle, but not with Transcend. Weighing less than a pound, and at about the size of a soda can, Transcend is the perfect portable Cpap for use at home or during travel and features accessory options to give you therapy that fits your lifestyle.
At home or on-the-go, Transcend provides the power for your sleep apnea therapy.
Sleep apnea therapy in Cyprus is no longer limited to the nightstand with Transcend's portable power options.

Hit the open road, hop on the plane, sail away, or sleep under the starts. It doesn't matter where you go. Transcend power options ensure you'll always get the sleep you need. You have the power to tailor your sleep apnea therapy to your lifestyle.
To learn nore about our innovative portable Cpap, the smallest Cpap in Cyprus, that weigh less than one pound, watch this Youtube video
Transcend Cpap from P-MediCyp Ltd Cyprus is:
Small & Quiet
Transcend is extremely quiet for it's small size. Engineered with a vibartion-free blower, Transcend only makes 26.6 dBA of sound. The dimensions of Transcend Cpap are: 15.5 cm X 8.9 cm X 7.1 cm , the weight is only 426 g.
Lightweight
Transcend Cpap is weighing less than one pound, Transcend Auto Cpap device is so easy to pack and carry for your next night away from home.
Portable Power
One of it's biggest differentiators from any other CPAP on the market, Transcend has two battery options, a solar battery charger and a DC mobile power adaptor, giving unmatched power options that support therapy on the go. (optional accessories).
Data Management
From your desktop , up to the cloud, TranSync™ makes it easy for CPAP users to track and share their therapy data.

Power supply for Transcend Cpap: 100-240VAC , 50-60 Hz, 19VDC , 2.6AMP, Operating range: 5°c -35°c, 10% -80% relative humidity, non-condensing. Automatic altitude adjustment = 2438 m, 3 years warranty.
Snoring? statistics suggest that up to 50% of the adults snore...but not all individuals that snore also suffer from sleep apnea and osa (around 7% are affected by sleep apnea). If snoring, you might wanna try our successful anti snoring device ZQuiet
Like us on Facebook and enjoy a wealth of knowledge about our new and innovative home care products and special discounts