Looking for a proven Oxygen Concentrator from a proven line of home Oxygen Technologies?

Searching for a lightweight, clinically robust and easy to operate Portable Oxygen Concentrator from the world leader in Oxygen, the famous Invacare?
In the market for a Portable Oxygen Concentrator that will make it easy for you to go just about anywhere without the concern of running out of Oxygen?
You don't need to look any further !!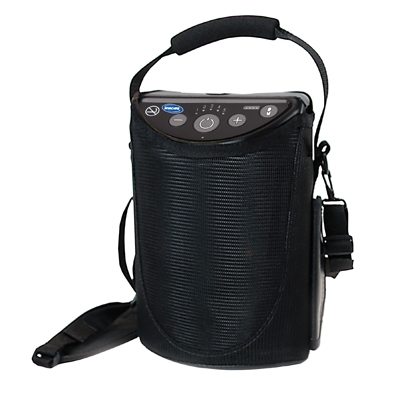 The XPO2 Portable Oxygen Concentrator is the lightest Portable Concentrator in the world today, within the category of the Portable Concentrators that can deliver up to 5 Litter per minute of Oxygen.

With a low weight of only aprox 6 Pounds ( and with a weight of only 7.3 Pounds with the bonus supplemental battery that you'll get from us free of charge), the XPO2 Portable Oxygen Concentrator is easier to carry than most other Oxygen Concentrators.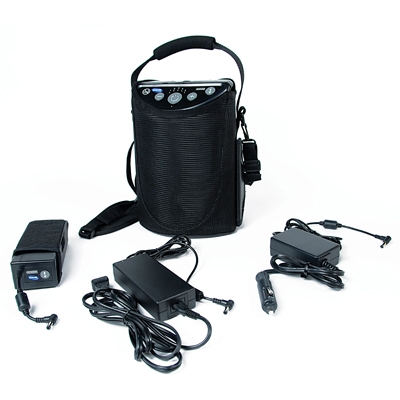 The XPO2 Portable Oxygen Concentrator is perfect for high altitude traveling, it operates at up to 10,000 feet and of course has the FAA approval ( Federal Aviation Association). A truly wonderful aid at home or while traveling.

We at P-MediCyp Ltd bring you a simple , convenient and easy to use Portable Oxygen Concentrator for people on the go, who seek to stay independent and free.

No more days of waiting for oxygen delivery, no more storing oxygen tanks in your vehicle !

P-MediCyp Ltd pride itself for being one of the first in Europe and the Mediterranean to launch the Invacare XPO2 successfuly since 2007.

We at P-MediCyp Ltd are the exclusive distributors of Invacare respiratory line of products in Cyprus, including the outstanding Portable Oxygen Concentrator XPO2, you can rest assured you will get the best portable oxygen concentrator with the highest service rate.

With 15 years of experience, deep knowledge and understanding of the POC Technologies and industry, we can safely say that Invacare XPO2 is the strongest and the lightest Portable Oxygen Concentrator on the market today.

FAA approved, so easy to use, works off wall, car and rechargeable battery, the XPO2 is the best pulsedose flow Oxygen Concentrator in the world today !

For Invacare Instructional Video that elaborate further about the XPO2 Features, Powering the Xpo2 with it's several power source options, Operating the Xpo2, Alarms, Oxygen Safety and Cleaning the XPO2, press here.
Oxygen users who bought the Portable Oxygen Concentrator Invacare XPO2, also checked the possibility to hire a Portable Oxygen Concentrator
And where also very much impressed by the outstanding and innovative Lifechoice Activox Portable Oxygen Concentrator that weigh only 2.2 Kg/4.8 Pounds, that is able to provide up to 4 litter per minute equivalence of oxygen and that has the Pulse-Wave™ Oxygen delivery Technology
Availability:

30

Model:

Invacare XPO2